Affiliate Member
From bed bugs, rodents, insects and bird control, you're covered with Abell! Canada's leading brands trust us to protect their business and customers. Every business is different; that's why Abell works with you assessing your needs and providing you solution wihin your budget. You may want regular preventative pest control, or have a single pest issue. Whatever the case, you're backed by trusted partners that can meet ANY pest-related need for your business - quickly and safely.
Above The Line Solutions (ATLS) provides clients with improved processes and costs in their purchasing approaches. Jason Cheskes, runs the Superior Lodging Endorsed Vendor Program serving over 200 properties from 3 brands, as well as overseeing the BC Hotel Association's Vendor Program. Providing enhanced business Advisory Services through improved operator & vendor partnerships; program analysis and business outcome reviews; agreement facilitation; purchasing practice assessment; providing improved business practices and processes; sales & leadership processes, coaching and development; candidate searches. Over 25 years successful experience in these specialties in the Foodservice and Accommodation industries. We can help you save money.

Affiliate Member
AdSatis Management delivers independent valuation and property tax solutions. Our professional expertise, combined with analytical technology and regional domain knowledge, provides exclusive property tax consulting services for all types of real and personal properties in North America. From income-producing properties to manufactory to specialized businesses, our experts and technology will apply best-suited and comprehensive valuation approaches coupled with insight and analytical technique to yield the optimal property tax saving results.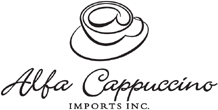 Affiliate Member
ALFA CAPPUCCINO IMPORTS INC Canada's largest importer & distributor of Espresso equipment and commercial equipment with over 10,000 food products, presents our new line of Tableware that is of high quality at a great price.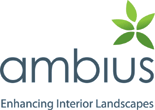 Affiliate Member
Ambius can make your hotel stand out from the crowd and demonstrate to your guests that they are important to you. The right interior landscape and scent solution can improve customer feedback, which in turn builds repeat business. By including scent as part of a multi-sensory brand experience, you will build a stronger emotional connection with guests. Guests form a lasting positive memory, enabling you to benefit from brand loyalty, and an enhanced reputation.
Affiliate Member
AMRE Supply is a network of warehouse locations across Canada stocking parts, products, equipment and supplies required by service contractors and professional property operators. With 12 locations in the market, our clients can enjoy express same day service at all locations or have their orders shipped same day from any of our shipping locations located in British Columbia, Alberta, Saskatchewan, Manitoba or Ontario.

Affiliate Member
Big Picture Conferences (BPC) is dedicated to the synergistic production of annual conferences and networking events for the Canadian hospitality industry. BPC delivers 'turnkey' events by developing program content, organizing quality speakers, coordinating marketing services while managing venue arrangements, registrations and finances.
Affiliate Member
The Blue Mountain Village Association (BMVA) is a not for profit association incorporated by special legislation Bill Pr14, Blue Mountain Village Association Act, 1999 . It was formed to manage and maintain all common areas and facilities in the Blue Mountain Village. The BMVA mandate includes providing animation and events in the Village, destination marketing, seasonal decorations, security, landscaping, snow & garbage removal, repairing or replacing the Village infrastructure, contributing to the Resort shuttle service, overseeing the operation of the Plunge! Aqua Centre and stewardship of the Millpond. The BMVA also liaisons with all levels of government on behalf of its members.

Affiliate Member
Winner of the AAA Four Diamond award, Caesars Windsor defines modern luxury in the midst of timeless elegance. Step inside these spectacular Windsor accommodations to discover the essence of indulgence, comfort and luxury. Our masterfully-appointed guestrooms and suites are the only Four Diamond downtown Windsor hotel, with 758 rooms in two towers overlooking the artistically manicured riverfront trails of Windsor and Detroit. Allow us to spoil you with luxurious amenities, including complimentary valet parking and full concierge service.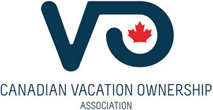 Affiliate Member
CVOA is Canada's only association dedicated to representing the interests of the vacation ownership and resort development industries. Since its founding 1980 (originally as CRDA), the organization has become Canada's preeminent industry association representing all forms of vacation ownership. CVOA membership is a community of active industry leaders committed to promoting and maintaining a high standard of ethical conduct within the Canadian vacation ownership industry, creating B-2-B and networking opportunities between Members, and educating consumers as to the benefits of vacation ownership.

Affiliate Member
Carver & Associates is an independent consulting firm that provides interior design and procurement of furniture, fixtures and equipment (FF&E) for hotel, casino, resort, restaurant, and spa owners and developers worldwide. Our company has been one of the top FF&E suppliers in the hotel industry since 1983. The design and purchasing staff includes professionals from disciplines related to interior design, hotel operations, project management, installation and construction. Our design and purchasing teams draw upon their years of hospitality industry experience to ensure that both the budget and design remains consistent with the franchiser requirements, the location and the clientele of the property, as well as with the particular look required for each unique project.

Affiliate Member
Cats Media, your partner in marketing, branding, web, social and print. With over 30 years experience in making the lives of hotel owners easier, we offer our services to you. Your success is our business.

Affiliate Member
CBRE Hotels is a best-in-class hotel and resort brokerage and advisory practice that embraces the collaborative business philosophy of our parent company CBRE Limited, to bring our clients a global platform that is proven for generating results. We know the lodging market inside and out and strive to build client relationships that endure. We are fully in tune with investor motivations and emerging trends for all asset classes, coast to coast. To elevate our national hotel capacity, CBRE Hotels has expanded its team of sales and analytical professionals in Toronto and has an established hotel presence within CBRE's Vancouver and Calgary offices.
Affiliate Member
Clarenville Inn, well know as the "Inn with a view" is owned and operated by Stellar Properties Inc. Whether you are here on business or pleasure, you will delight in our warm and welcoming hospitality and our many equisite ameneties. We are rapidly becoming known as one of the best places to stay in Newfoundland. Our hotel has undergone an impressive transformation with the intent of enhancing the overall hotel experience for our guests. We are also pleased to provide the quality and comfort of our new restaurant "Stellar Bistro & Lounge". Complete your experience with our sumptuous restaurant menu combined with stunning views and more importantly our genuine warm and friendly service.

Affiliate Member
Colliers International Hotels is Canada's leader in hotel real estate with a global network of hospitality professionals specializing in hotel and resort brokerage, debt placement as well as strategic advisory and research.

Affiliate Member
Curve Hospitality is recognized as a leading manufacturer of hotel furniture. We employ domestic and offshore manufacturing to produce both custom and industry sound standards in the areas of case-goods, seating, artwork, mirrors, lighting, drapery, bedding, granite countertops, bathroom fixtures, vanities, cabinets, carpet and porcelain tiles. Custom manufacturing is our specialty! We are recognized as one of the top hotel interior design companies in the United States comprised of an experienced in-house interior design team. We also have an in-house Logistics, Quality Control, and Procurement team. This allows for very competitive pricing with high quality to meet brand standards.
Delta Faucet
Affiliate Member

Affiliate Member
dormakaba is a leading provider of access control solutions for the lodging market. The company offers technologically sophisticated solutions and world class support for hotels and vacation rental properties.

Affiliate Member
FLOOR13 specializes in supporting enterprises, small and big, in the travel, tourism, hopsitality, events and convention industries. Our focus is on enhancing our client's strategies and operational plans to increase profitability, manage growth and compete on the world market. FLOOR13 offer concrete solutions and analysis in sales, marketing, management, market feasibility and strategic planning for clients in North America as well as in Europe. With over 30 years in the hospitality and tourism business and having worked with the world's leading industry brands, John C. Dunn and his partner Pat Kelly both bring a well rounded solutions based approach to advising clients and achieving their goals in today's highly competitive environment.

Affiliate Member
Foodbuy is the North American Leader in foodservice procurement. Our unique model leverages collective national volume, a superior distribution platform and cutting edge technology to bring you strength in suppliers at value driven prices.

Affiliate Member
2019 HILL DAY OFFICIAL HOST SPONSOR: Freeman Audio Visual connects people in meaningful ways by enhancing the power of meetings, conventions, special events and trade shows through leading-edge presentation technology solutions. With dedicated, state-of-the-art inventory in every province and all major cities coast to coast, Freeman Audio Visual provides a full range of services to support the modern meeting environment, including creative and digital services, virtual meeting technology, social media engagement tools and mobile-app event solutions. The company has received numerous awards recognizing its outstanding efforts in technical support and staging, corporate social responsibility, environmental leadership, customer-service and customer-driven partnerships.
Affiliate Member
River Rock Casino Resort is a sophisticated and relaxing urban oasis located 5 minutes from Vancouver's international airport and a short 20 minute drive from both downtown Vancouver and the US border.Our AAA Four Diamond resort features a distinctly west coast style, coupled with stunning architecture, to create a vibrant yet tranquil atmosphere. River Rock's four-story lobby features ponds, waterfalls and a variety of natural elements, transports you miles from anywhere. But rest assured you are in the middle of the action with River Rock's dazzling casino, with over 900 slot machines and your favourite table games. River Rock features a myriad of amenities including our famous 950-seat show theatre, state of the art convention and meeting facilities, nine restaurants and bars, deluxe fitness centre and spa, tropical pool, water slide, plus a 144-berth marina. Our staff is expertly trained to ensure the highest level of service and attention to detail during your stay.
With over 35 years of experience, Guest Supply is an industry leader in hospitality supplies, serving the world's top hotel chains and independent properties. Our 25,000 customers in over 100 countries realize the many benefits of a single resource, full-spectrum solution. We deliver consistent quality across all product categories, greater convenience and product availability, an easy-to-use ordering system, and the support of the industry's largest sales team. Our unique combination of capabilities, including product design and development, manufacturing, distribution, and service and support, positions Guest Supply as the only provider a property will ever need.

Affiliate Member
At Hospitality Designs we believe that everyone is passionate about creating value and wants to be valued for the work they do. Our integrated supply chain approach, from design to raw materials and production, delivers high quality products. As a hotel industry expert in: design, procurement, production and logistics we create beautiful rooms and spaces. Our hotel furniture and service package offers exceptional value for your purchasing experience. Since 1993, we have manufactured and delivered thousands of guest rooms, to destinations ranging from remote lodges to some of the largest urban hotel franchises in North America. Over the years, we have developed successful working relationships with: hotel owners, purchasing companies, design firms, and hotel management companies. Our client list includes Hotels from: Choice, Hilton, Sheraton and Best Western groups amongst many others. Please visit us at www.hospitalitydesigns.com.

Affiliate Member
For over thirty years, Hunter Amenities has pioneered a remarkable array of superior personal care products. Ranging from distinctive hotel amenities to luxurious spa and retail collections, we are one of the world's leading formulators and manufacturers. We also offer a prominent selection of licensed, internationally recognized designer and cosmetic brands. Driven by innovation and product excellence, everything we do is original in concept, exceptional in formulation and outstanding in delivery. Each phase of our operations is designed to exceed expectations. Beginning with our in-depth consumer and market research, we constantly strive to craft unequaled, of-the-moment collections worthy of the most discriminating clientele.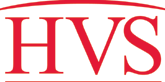 Affiliate Member
HVS is the global professional services leader in providing our clients with unrivaled hospitality intelligence. Our team of associates working from offices in Vancouver, Calgary, Toronto and Montreal are available to support you with any aspect of financing, developing, owning, or operating a hospitality property.
Affiliate Member
Indigo is a Canadian leader in parking management and urban mobility. With 30 years of experience, Indigo has successfully established operations in all provinces with regional offices in most major Canadian cities. As a partner of private and public real estate management, Indigo can be involved in any or all aspects of your parking project. We currently service various private and public sector parking markets such as international airports, railways and bus stations, real estate groups, condo administrators, hotels, sport and commercial centers, universities and schools, hospitals and clinics and governmental organizations.
Affiliate Member
InnQuest Canada is the supplier of roomMaster Property Management Software in Canada. roomMaster is a fully-integrated software solution for any property providing hotels with the tools necessary to manage their property efficiently, profitably and the way they want. No other system can compete with roomMaster's features or price. Over 4,500 hotels around the world rely on roomMaster to help them run their successful business.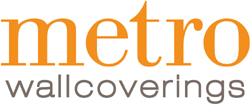 Affiliate Member
Metro Wallcoverings is Canada's leading manufacturer and distributor of the finest brand name commercial wallcoverings available to the contract market. Metro is proud of their continuing commitment to provide new and innovative products to the Architectural & Design community. Whatever your vision or creative inspiration, Metro can satisfy the most demanding product requirements for your project. Our collections are unparalleled in design and colour, ranging from decorative vinyl collections to grasscloths, silks to exciting digital wallcoverings. We invite you to explore the endless possibilities!

Affiliate Member
What's better than a good night's rest? Simple to install, easy to use-MODIO lets guests control their room's acoustics as they would temperature and lighting, improving sleeping conditions. Far superior to 'white noise' machines or mobile apps, MODIO is a commercial-grade device designed for hotels and supported by a company with over 40 years' experience in the sound masking field. Contact us today-and relax, knowing your guests will too.
National Payments is nothing like your current card payment processor. At National Payments we specialize in the hospitality sector, focusing on hotels, resorts, events and food & beverage operations. Our goal is to be a trusted partner; before recommending a solution, we listen to your concerns and understand your unique needs now, and in the future. Our menu of products/services is dedicated to lowering your fraud risk, reducing chargebacks, and minimizing transaction processing issues while protecting your cash flow. We provide system solution that integrate with Opera, Lightspeed, SynXis, Maestro, IQWare, etc. Systems are implemented onsite and we'll stay onsite until it works to your satisfaction. Our pricing is transparent Interchange pass-through pricing with 24/7 online access to your account transactions in real-time. In the past four years alone, we'v helped clients lower costs by over $2.5 million via better pricing, more appropriate technology, and best practices training.

Affiliate Member
Nerval Corp is a wholesale direct FF&E supplier and has been proudly serving Canada's hospitality industry since 1985. Today, Nerval has a 120,000 sq. ft.+ manufacturing & distribution facility located in Sherwood Park, Alberta. Nerval Corp imports, manufactures, distributes & installs many different products, including Case Goods, Cabinets, Stone Countertops, Window Coverings, Cast Marble Shower Surrounds & Bases, LED Mirrors, Artwork & Framed Mirrors, Bathroom Hardware, Dining Chairs, and more.

Affiliate Member
NexDay Supply is your Canadian Wholesale Distributor serving Hotels, Motels and B&Bs with the highest quality Guest Amenities, Restaurant Foodservice Supplies, Janitorial Cleaning Products and Facility Maintenance Supplies. Take advantage of our NexDay Rewards program to earn points on all your purchases and Double Rewards on our wide selection of environmentally responsible Eco-friendly Foodservice & Cleaning supplies. We ship from 4 warehouse locations across Canada in Toronto, Vancouver, Calgary & Edmonton and guarantee fast shipping of our NexDay Guaranteed Products. When you shop online at NexDay Supply you'll find the industry's top performing brand name products at really great prices.
In the Hospitality & Tourism division at Niagara College located in renowned Niagara on the Lake, we offer a variety of programs. We offer diplomas in Culinary Management, Tourism Development and Hotel & Restaurant Administration. Our division also offers a Bachelor's Degree in Hospitality Operations Managements as well as post grad certificates in Event Management and Hospitality & Tourism Systems Management. All diploma and degree programs are co-op programs where students also get hands-on experience – interaction is key to our students' success. The division is unique in that we are one of two colleges in Ontario that offer a Bachelor of Applied Business in Hospitality Operations Management. The students are in the heart of the hospitality industry being in the Niagara region with hotels, casinos, wineries and attractions right in their own backyard.

Affiliate Member
Oracle Hospitality delivers a wide range of software, hardware, and related services-along with a rapidly growing platform of cloud solutions-to enable our customers in the hospitality industry to provide superior service and experience to their guests anywhere. Our solutions, which include systems for point-of-sale, property management, reservations, distribution, sales and catering, kitchen management, mobility, loyalty, and reporting are utilized in restaurants, bars, hotels, casinos, stadiums, theme parks, universities, hospitals, and cruise lines around the world. Leveraging more than 40 years of industry expertise, Oracle Hospitality provides cloud and on-premise solutions that allow you to deliver innovation and exceptional guest experiences while reducing the cost and complexity of IT.

Affiliate Member
Simple Solutions. Exceptionally Clean. P&G Professional helps you keep every area of your property sparkling clean, fresh smelling and comfortable, so your guests feel right at home.
Affiliate Member
Protect-A-Bed offers customers a complete line of protective bedding products because every mattress needs protection. Protect-A-Bed helps create dry,hygenic, bed bug free and anti-allergen sleep zones while protecting the mattress investment. Protect-A-Bed's revolutionary protectors and encasements help keep mattresses and pillows clean & significantly prolong their lifespan. These products protect valued guests from bacteria, dust mites & most importantly a traumatic encounter with bed bugs; a serious hazard to their health & your business.
Strategic Partner


Strategic Partner

Affiliate Member
The Regina Hotel Association (RHA) is the voice of the hotel industry in Regina, Saskatchewan. We protect and advance the business interests of Regina's destination hotels through result-based membership services, advocacy and marketing. We further administer our members' Destination Marketing Program (DMP) a funding conduit to generate more hotel rooms stays which will ultimately lead to a positive impact on tourism vistation and spending within our city.
With almost 40 years of experience as a franchisor, Pacini is dedicated to being the most authentic Italian food chain in terms of concept, service, products, franchisees, employees, customers, business partners and profitability. Following the opening of new restaurants in Alberta, Ontario and Quebec, including 6 hotel-affiliated restaurants, the chain now has almost 30 restaurants and more than 1,300 employees in Canada.
As asphalt and paving contractors, Rose Paving Canada provides parking lot paving, asphalt resurfacing, sealcoating, infrared repair, pothole repair, pavement marking, catch basin installation, sidewalk repair and concrete installation, and parking lot maintenance.
Affiliate Member
Sales Service & Installation of Electronic Keycard Locks: Magnetic/ Smart/ RFID. SafeMark In-Room Guestroom Safes. FLAT Engineering, New technology for all tables bases. The alignment of any table can be adjusted to suit Different or Uneven floor surfaces. Keycards Logo and Custom.

Affiliate Member
Self Management Group is a leader in talent management solutions, partnering with clients worldwide to help them attract, select, retain, and develop top employees. For over 38 years, SMG's vast array of pre-employment and assessment tools have accurately predicted potential, performance, and retention for a variety of roles within the hospitality industry such as front desk staff, customer service agents, food service staff, management, etc. Our all-in-one applicant tracking software TalentNest™ allows you to help attract, manage, and rate candidates so that you can streamline the selection process, hire top performers, and increase your organization's effectiveness.
Affiliate Member
SkyTouch Technology offers cloud-based technology solutions to help hoteliers improve efficiency and profitability. The SkyTouch Hotel OST platform is an affordable, system that provides simple yet powerful property, rate, inventory, and distribution management tools. Through continuous innovation, our adaptable mobile strategy provides a cloud-based application that works on any device
Sona provides competitive pricing and tailored solutions to simplify payment acceptance. In an industry known for confusion and misleading claims, we put it all on the table with clear, honest, transparent information and a fresh approach. Powered by the world's largest payment processors, we offer cutting-edge technology to improve business and commerce transactions.
Affiliate Member
To say Starbucks purchases and roasts high-quality whole bean coffees is very true. That's the essence of what we do – but it hardly tells the whole story .. Our coffeehouses have become a beacon for coffee lovers everywhere. Why do they insist on Starbucks? Because they know they can count on genuine service, an inviting atmosphere and a superb cup of expertly roasted and richly brewed coffee every time. Expect More Than Coffee We're not just passionate purveyors of coffee, but everything else that goes with a full and rewarding coffeehouse experience. We also offer a selection of premium Tazo® teas, fine pastries and other delectable treats to please the taste buds. And the music you hear in store is chosen for its artistry and appeal. It's not unusual to see people coming to Starbucks to chat, meet up or even work. We're a neighborhood gathering place, a part of the daily routine – and we couldn't be happier about it.

Affiliate Member
For over 25 years, STR has worked hand in hand with the hospitality industry to provide complete, confidential, comprehensive and customized data. STR provides hoteliers with the most complete and comprehensive benchmarking tools available. With over 44,000 hotels participating world-wide, the STAR report allows a property to see their performance against a competitive set of their choice. STR also provides Destination Reports, Market Forecasts, Trends and Pipeline Reports, each customizable to fit your needs and budget. STR is proud to partner with the Hotel Association of Canada on the delivery to their members of up-to-the-minute statistics, benchmarks, etc. in the Canadian hotel sector. For more information, visit www.str.com.

Affiliate Member
TELUS provides a diverse portfolio of connectivity, cloud, and mobility solutions for hoteliers across Canada. Guest entertainment services are also available in select markets in Western Canada. Visit telus.com/hospitality for more information.

Affiliate Member
True North Hospitality has been supplying the Canadian hotel industry for over 24 years with everything you require to create a memorable experience for your guests. Our full selection of hotel supplies includes bed & bath linens, amenities, guest room supplies, housekeeping & janitorial supplies, and more. Choose from thousands of private label & name brand hotel items, including our new Truly Earth Friendly® line of biodegradable hotel amenities. Connect with us today, and see why we're Canada's number one choice for hotel products & supplies.
The School of Hospitality and Tourism Management (HTM) is part of the College of Management and Economics (CME), which is one of the seven colleges of the University of Guelph. The School offers 2 of the 8 majors in the Bachelor of Commerce (BComm) Program - Hotel and Food Administration (HAFA) which also has a Co-op option (HAFA:C) and Tourism Management (TMGT). The acronym HAFA refers to one of the majors offered by the School and until May of 2002 was also the name of the School.
Strategic Partner


Strategic Partner
Willowest is a recognized manufacturer and supplier to hotels, resorts & lodges, specializing in everyday and custom linens, terry items & robes, down & down alternative products, case goods, draperies & banquet linens. Willowest offers superior products & trouble free services through a process of continuous technology, innovation and uncompromising quality control. Driven by creating a "home away from home" experience, we focus on understanding what most appeals to guests along with our clients' needs for outstanding quality products. We fully appreciate the critical importance of making a lasting positive impression on guests that reflects the quality of our clients' brands. With our complimentary design services, we can customize solutions for each client in a quick and cost-effective manner. Weaving with passion, we not only produce linens but also are devoted to creating a lasting impression through inspired designs that reflect a classic style and the uniqueness of our clients.

Affiliate Member
A leading member-based company, Women Get On Board (WGOB) connects, promotes and empowers women leaders to corporate boards. Launched in 2015 to respond to a gap in the marketplace, WGOB builds a community of leaders, men and women, committed to supporting the advancement of women in corporate governance and gender diversity in the boardroom.